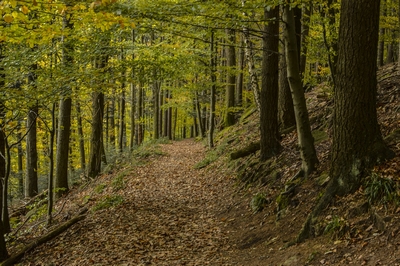 Wood can make a significant contribution to solving some world problems.
That the world has problems is something most people would agree, and the agreement could well stop there. We looked to find what the current (2017) thinking is on world problems and immediately discovered there are many ways to slice that particular pie.
For example, the World Economic Forum tends to look, not surprisingly, at the business side of things in their Three key challenges for the world in 2017.  Wharton University speaks about The Biggest Risks Facing the World in 2017 listing economic, environmental, geopolitical and technology – which I count as four. Singularity University starts with three goals:
Ensuring basic needs are met for all people
Sustaining and improving quality of life
Mitigating future risks

Google "what are the basic human needs for survival?" and there seems to be general agreement on four items:
Air
Water
Food
Shelter
After these four, opinions start to diverge. Some put touch as number 5; many list sleep; others add safety and still others call for self-defense.
To put a finer point on it, according to Live Science "You can live 3 minutes without air, though we don't recommend trying. In a harsh environment — it's snowing, say — you have 3 hours to survive without shelter. After 3 days, you need water or you'll perish. You can make it 3 weeks without food, though we promise you that won't be fun."
PROBLEMS ARE EVERYWHERE
Without arguing cause (at least at the moment) many, perhaps, would agree that air (oxygen) pollution, clean water scarcity, food shortages, and homelessness is a pretty good way to name the basic problems we humans face here on planet earth. What follows is a brief look at each one.
AIR POLLUTION
Air pollution pretty much extends around the planet, at least some of the time. Sure, it's worse in some areas than others, but as the global wind currents circulate our air, that air quality tends to decrease. The Washington Post in an article called This world map shows where pollution is getting worse. There's good news for the U.S. although U.S. centric, gives a pretty good view of much of the world's air pollution problems.
FRESH WATER SHORTAGES
BBC published Is the World Running Out of Water? which demonstrates how this is even possible (it is if you're talking fresh water) and points to some solutions.
FOOD SCARCITY
Oxfam says There Is Enough Food to Feed the World yet "…close to a billion people go to sleep hungry every night. The problem is that many people in the world don't have sufficient land to grow, or income to purchase, enough food."
HOMELESSNESS
The Homeless World Cup reports Global Homeless Statistics as "The last time a global survey was attempted – by the United Nations in 2005 – an estimated 100 million people were homeless worldwide. As many as 1.6 billion people lacked adequate housing (Habitat, 2015).
WOOD PROVIDES SOME AMAZING SOLUTIONS
Wood, properly and sustainably grown and harvested, when milled in a new way, can actually begin to solve the four basic issues of air, water, food, and shelter.
That's what this website/blog is all about. We'll demonstrate why wood is such a planet and human friendly resource that can be truly sustainable, while it provides low-tech, high-impact solutions.
What's your take on the world and wood? We'd love to hear from you in comments.